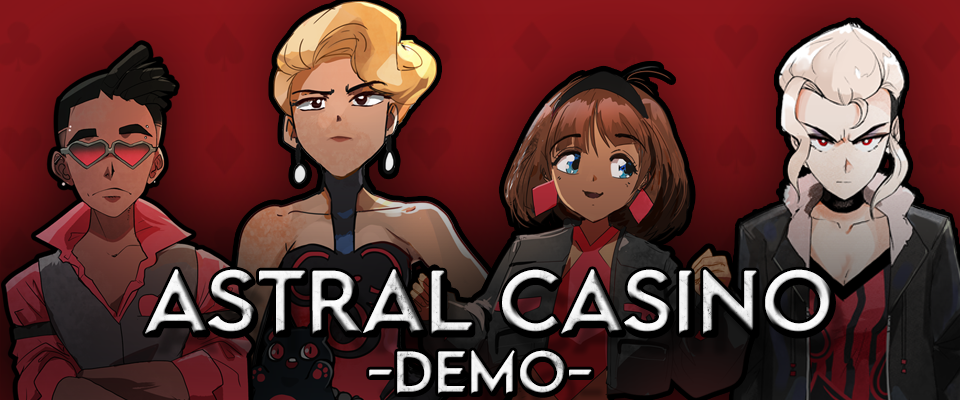 Astral Casino [DEMO]
A downloadable game for Windows
Four contestants are kidnapped and forced to fight for a chance to turn their life around.
As the four captives awaken, they are met by their mysterious host, House. She explains that each one of them has recently suffered a massive loss in their life, but that she has invited them here, to the Astral Casino, as contestants in a game. She reveals a sparkling coin, and promises that if they can obtain one, they can undo the pain they've suffered and make their lives whole again.
In this demo you'll experience most of the first two days of the game. Deck building is not present in the demo, and tutorials are not implemented. The game is at an extremely mixed level of overall polish. Nonetheless, we hope you enjoy it!
Explore the Astral Casino!
Talk to your fellow contestants!
Engage in card-based combat!
This was made over the course of four months as our final project in the Dawson College IVGD program. The current version (1.03) is reflective of our final submitted build for the class and was firmly a work in progress, so expect imperfection!
The project is currently on indefinite hold.
Demo made by:
Game Direction and Production
Programming
Art Team
Audio Team
Writing Team
Download